investor INFORMATION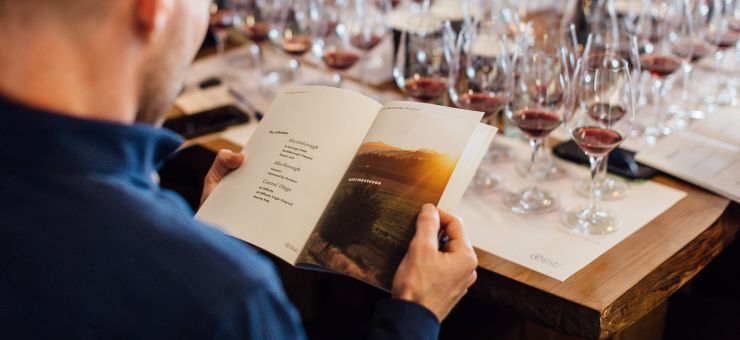 Foley wines is a collection of iconic wineries and brands from New Zealand's most acclaimed wine regions.
Each with a unique story of New Zealand to tell, our wineries are linked by a common unrelenting purpose; to make great wine that people love to drink around the world
– made by land & hand.
Our ambition is to be New Zealand's most revered wine group through the ownership of iconic wineries in New Zealand's most acclaimed regions, inspiring the most discerning retailers and restaurants around the world.
Established in 1988 as Grove Mill Wine Company Ltd, the Company merged with Foley Family Wines NZ Limited in September 2012. The Company listed on the NZAX Board of the NZ Stock Exchange when this was first established in November 2003 and migrated to the NZX Main Board and changed its name to Foley Wines Limited (ticker code FWL) on 3 December 2018.
Foley Wines' major shareholder is Bill Foley who is a major investor in the US wine industry. His company Foley Family Inc. is a Top 20 wine company in the US, owning 17 wineries with over 150 dedicated sales personnel in the US market.
Foley Wines wholly owns Martinborough Vineyard, Te Kairanga and the Lighthouse Gin brand in Martinborough, Grove Mill and Vavasour in Marlborough, and Mt Difficulty in Central Otago.
investor information
Corporate governance
Investor contacts & information
Share Registrar:
Computershare Investor Services Limited
159 Hurstmere Road, Takapuna, North Shore City 0622
Private Bag 92119, Auckland 1142

Telephone: +64 9 488 8777
Facsimile: +64 9 488 8787
Email: enquiry@computershare.co.nz (please quote CSN or shareholder number)
To view investment portfolio or update shareholder details, visit the Computershare website.
Registered Office Address:
Foley Wines Limited
13 Waihopai Valley Road, RD6
Blenheim, Marlborough 7276, New Zealand
PO Box 67, Renwick 7243 New Zealand
Telephone: +64 3 572 8200
Facsimile: +64 3 572 8211
Email: info@foleywines.co.nz
Share Information:
Foley Wines Limited trades on the NZX Main Board under the ticker code FWL. For share information, visit the NZX Website.
KEY DATES
Annual Shareholders Meeting 2021: Virtual Meeting 17 November 2021 commencing at 11am.